Warmind (expansion)
From Destinypedia, the Destiny wiki
This article is about the
Destiny 2
expansion. For the military artificial intelligences, see
Warmind
.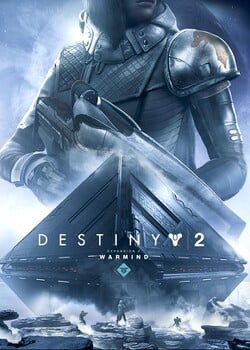 Warmind is the second expansion for Destiny 2, and was released on May 8, 2018. The story is centered around the once-thought-lost scientist and AI linguist Anastasia Bray, the titular Warmind Rasputin, and the ancient Hive Worm god Xol, Will of the Thousands. You, the Guardian, are tasked with aiding Ms. Bray in helping her reconnect with Rasputin and taking down Xol. In your journey, you will uncover ancient secrets of the legendary Clovis Bray research corporation, the Hive, and discover new weapons, such as the Sleeper Simulant, Polaris Lance, and the Escalation Protocol arsenal.
Description
Destiny 2 Expansion II: Warmind continues your Guardian's journey with an all-new story. Ana Bray, a Guardian long thought lost, searches for a connection to her past…one that could be lost forever on the polar ice caps of Mars. As Golden Age Warsat begin slamming into the ice, the glaciers begin to thaw, revealing the core of the Warmind Rasputin – and an ancient Hive army bent on its destruction. Now free, the Hive swarm in service to their god Xol. Help Ana discover her past and destroy the Hive's gargantuan worm-god before it is too late.[1]
Appearances
This article is a stub. You can help Destinypedia by expanding it.
Features
Missions
World Quests
Exotic Missions
Strikes
Crucible maps
Raid Lair
Trivia
In the adventure Arecibo, Mars is mentioned several times and the Warmind bunker in the adventure is named JYS which may be a reference to the mythical sword Joyeuse used by the medieval king Charlemagne. Charlemagne is a submind centered on Mars. Phobos is also seen in Expansion 2's art cover.
The expansion's name, Warmind, was first shown in the expansion pass on the PlayStation Store, and later confirmed by Bungie in an announcement.[2]

Leaks originally suggested that the expansion would be named Gods of Mars.

Warmind is the third expansion to focus on the Hive, the first being The Dark Below and the second being The Taken King.
References
Timeline
 

Destiny series

Year 4

Year 5

Year 6

Year 7

Year 8

Year 9

Year 10

Bold italics indicate games. Italic text indicates expansions and content updates.