Season of the Hunt
From Destinypedia, the Destiny wiki
Season of the Hunt
Start date:

November 10th, 2020

End date:

February 9th, 2021

Previous season:
Next season:
 
Season of the Hunt is the twelfth season of Destiny 2 and the flagship season of Beyond Light, occurring from November 10th, 2020 until February 9th, 2021. It kicked off the launch of Beyond Light. While this Season launched on the same day Beyond Light launched, the season mission began on November 17th, 2020.
Description
[
edit
]
RISE OF A NEW GOD
Entire planets have vanished. In the chaos that follows, Xivu Arath, the Hive God of War boldly moves to seize power. If left unchecked, she threatens a solar system already in turmoil. While investigating the growing threat, Osiris finds himself in need of help. Fortunately, a new – and yet familiar – ally known as the Crow joins you in the rescue...
Overview
[
edit
]
Guardians use Crow's device, known as the Cryptolith Lure, to draw out Fallen and Hive corrupted by Xivu Arath into an army known as Wrathborn. They use the lures to draw out Wrathborn, hunt them to their lairs, and kill powerful Wrathborn that are summoned after their death.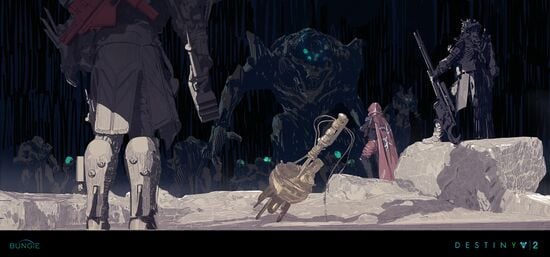 Appearances
[
edit
]
It was originally scheduled for release on September 22nd, 2020 (the same day Beyond Light would've launched); however, it got delayed to November.
References
[
edit
]
 

Destiny series

Year One

Year Two

Year Three

Year Four

Year Five

Year Six

Year Seven

Year Eight

Year Nine

Year Ten

Bold italics indicate games. Italic text indicates expansions and content updates.