The Dungeons
From Destinypedia, the Destiny wiki
The Dungeons
Map overview

Game:

The Taken King expansion

Location:

Gameplay overview
 
"Is it considered treasonous if I'm maybe more afraid of Warlocks than of the Hive?"
"Treasonous, no. I think the word you're looking for is "sane"."
The Dungeons is a Crucible map located aboard the Dreadnaught orbiting Saturn.[2]
Grimoire description
[
edit
]
"Let us take what we can. You just wait. Pretty soon we'll be holding matches atop Oryx's throne."
ARENA DESIGNATION: The Dungeons
LOCATION: Rings of Saturn

Space-faring Hive vessels contain living components—and like the Hive themselves, are a terrifying amalgam of predator genetics, arcane bio-energetics, and what we must consider as Darkness incarnate. But Lord Shaxx and his Redjacks have proven: even a Hive ship can be tamed.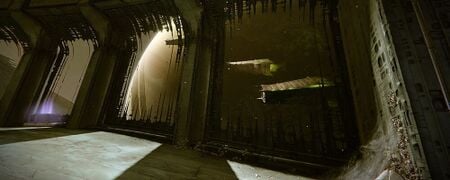 Strategies
[
edit
]
This section needs expansion. You can help Destinypedia by expanding it.
References
[
edit
]